Hair ties can look cute and be functional. There's no need to use hair ties that cause breakage or are too tight anymore (whereas we used to use these when I was young). I got a few scrunchies from Only Curls, and they're pretty cute!
These cute little
Only Curls Silk scrunchies
look amazing as they came in a variety of colors that suits almost everybody. I chose these scrunchies as they suited my hair colour and skin tone, but the shop also has scrunchies of other colours, such as white, green and red. What I love most about these scrunchies is how stretchy and large they are- I can use them to tie my hair up on a bun, ponytail or even pigtails. The scrunchies are so versatile!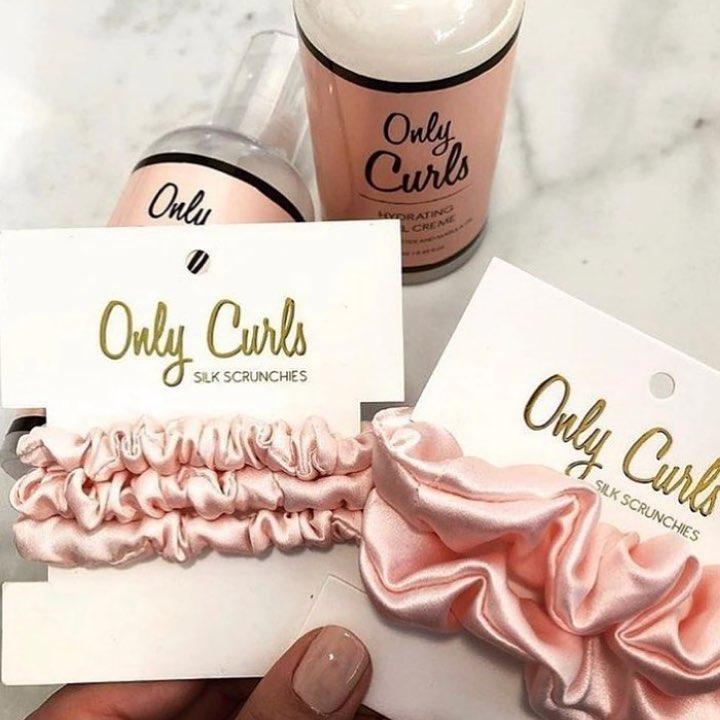 In terms of the fit and functionality of these scrunchies, I've longed for something that won't pull on my hair too much when tied. My hair is easily damaged and falls out easily, and I'm really worried about losing all my hair!
What's best is that these beautiful pure silk scrunchies make sure that my hair doesn't snag or catch, and it really improves the condition of my hair by a lot. If you're looking to improve your beauty regime, I'd highly recommend getting yourself a silk scrunchie!