Hi everyone! I'm so excited to talk about something small that I ordered from Industerior, a lovely Etsy shop that sells industrial furniture of all shapes and sizes. The brand sells furniture that's crafted in Yorkshire, and they're one of the most unique furniture shops that I've ever seen. The reason is that the brand's items are all super interesting, sort of edgy and very stylish.
As you all know, I recently moved into a small studio in Oxford for my studies. It's really nice to be able to live alone for once, and I've always dreamed about having my own space to live in. However, little did I know that it's so difficult to organise the space in a studio well. The flat is about 350 square foot, and it's quite tiny with a giant bed and a small kitchen.
The biggest problem is that I have no room for my shoes! They're currently sprawled out all over the place, and I really wanted to tidy up the alleyway by finding a lovely shoe rack to fit the space. Industerior is amazing in that their items can be customised to fit any space, as long as you email or message the owners, they are happy to help. Customer service is brilliant, and I'm super excited to say that I've ordered a shoe rack from the shop which will be delivered soon.
The shoe rack that I've chosen is an industrial-styled one that looks like the rack at the bottom of this lovely coat rack that the shop sells.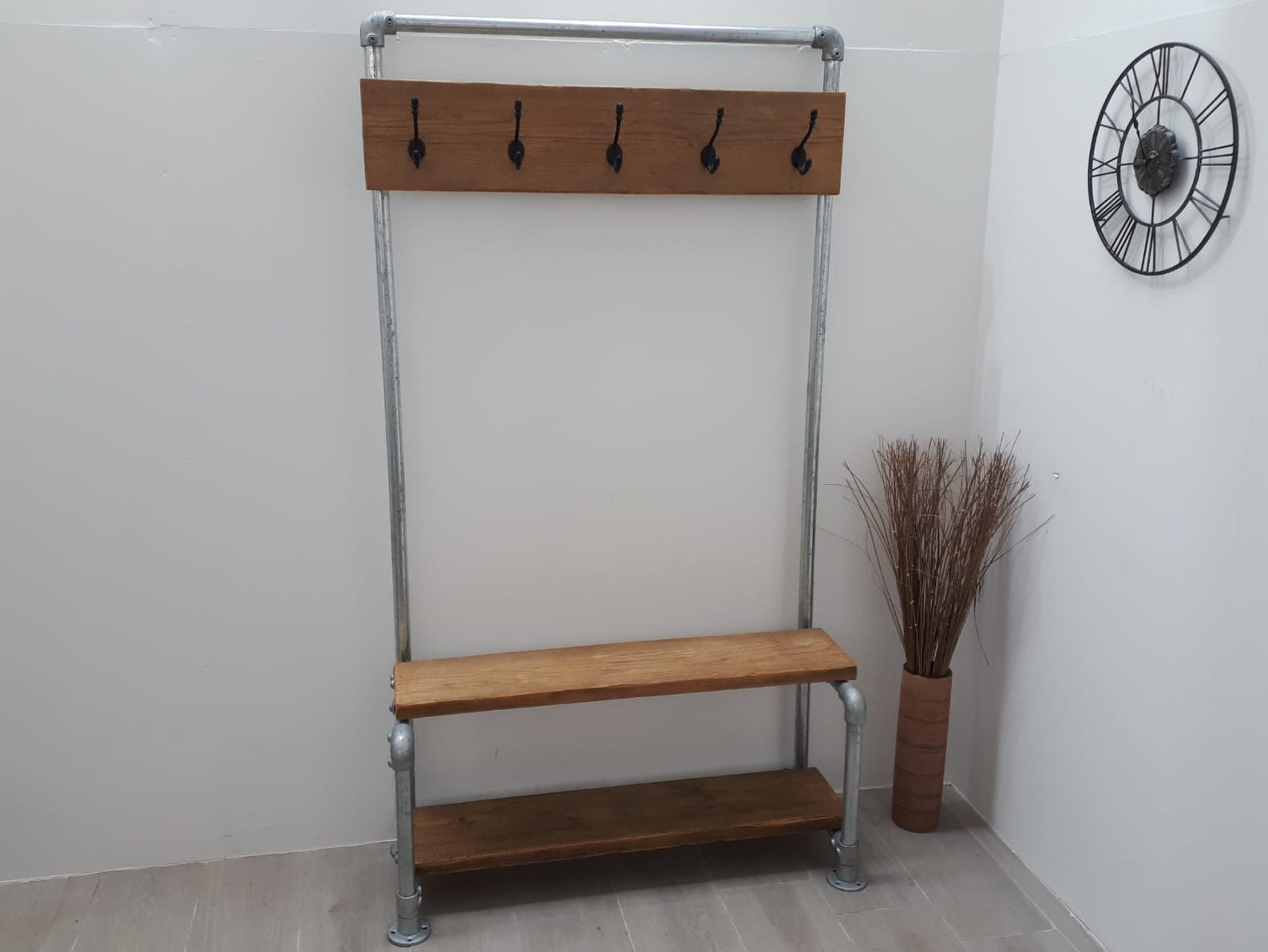 I am super excited to show you what it looks like soon. Hope you like my little blog post, and please let me know what you think! Don't forget to check out Industerior and admire their amazing range of furniture!