Diamonds, opals and gold- these are perhaps the most common types of precious stones out there. But did you know that there is a special type of precious stone that makes even more elegant jewellery? I want to talk about my favourite things from
getnamenecklace.com
, a lovely site that sells beautiful necklaces made up of stones of all kinds.
Larimar also makes lovely
mother daughter jewelry
pieces since the styles are so unique. Most jewelry produced is set in silver, but sometimes diamonds and rose gold silver sterling are also set in gold.
Its coloration varies from white, light-blue, green-blue to deep blue. Other than widely being considered the top of the turquoise stones, it's also believed to have
strong healing attributes
.​
The brand sells a whole range of beautiful Larimar-crafted jewellery pieces. Some of my favourite pieces from their collection include their earrings and necklaces. The blue colour is simply dazzling - it's sort of light blue with a cloudy interior, giving off a mysterious vibe. I also love the
Zodiac Sign Heart Photo Necklace .
I love blue coloured items and clothing, so I am dying to try out their necklaces
as it would go well with pretty much any outfit. It's on the mid-range in terms of price, but this is because Larimar is a high-grade quality stone. It's not just any cheap stone indeed.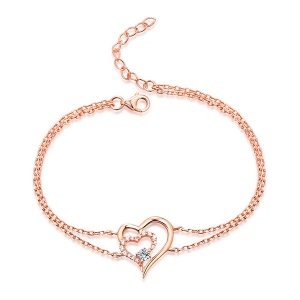 Their jewellery usually comes with a pure sterling silver chain so everything can be worn immediately. There is no need to go out and buy your own chain at an extra cost. Overall, I'm very pleased with the shop. I'm definitely wearing this to my next formal dinner party, and I'm sure I'll get lots of compliments!
What do you think of Getmeanecklace?